Back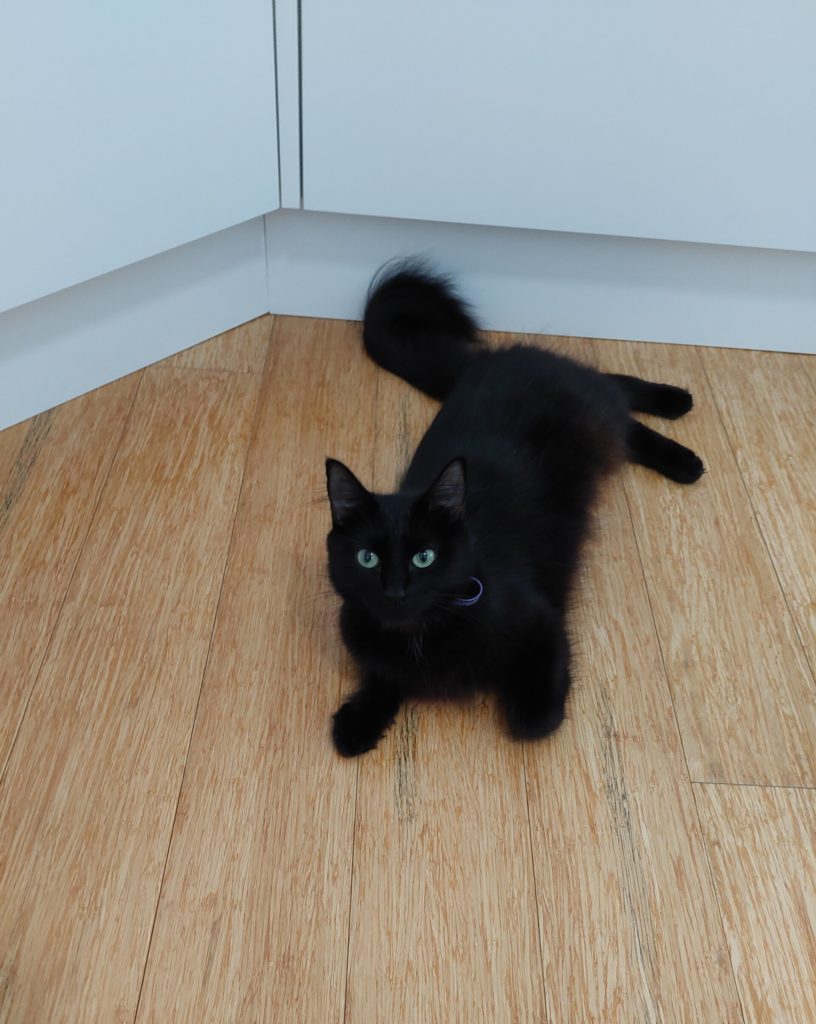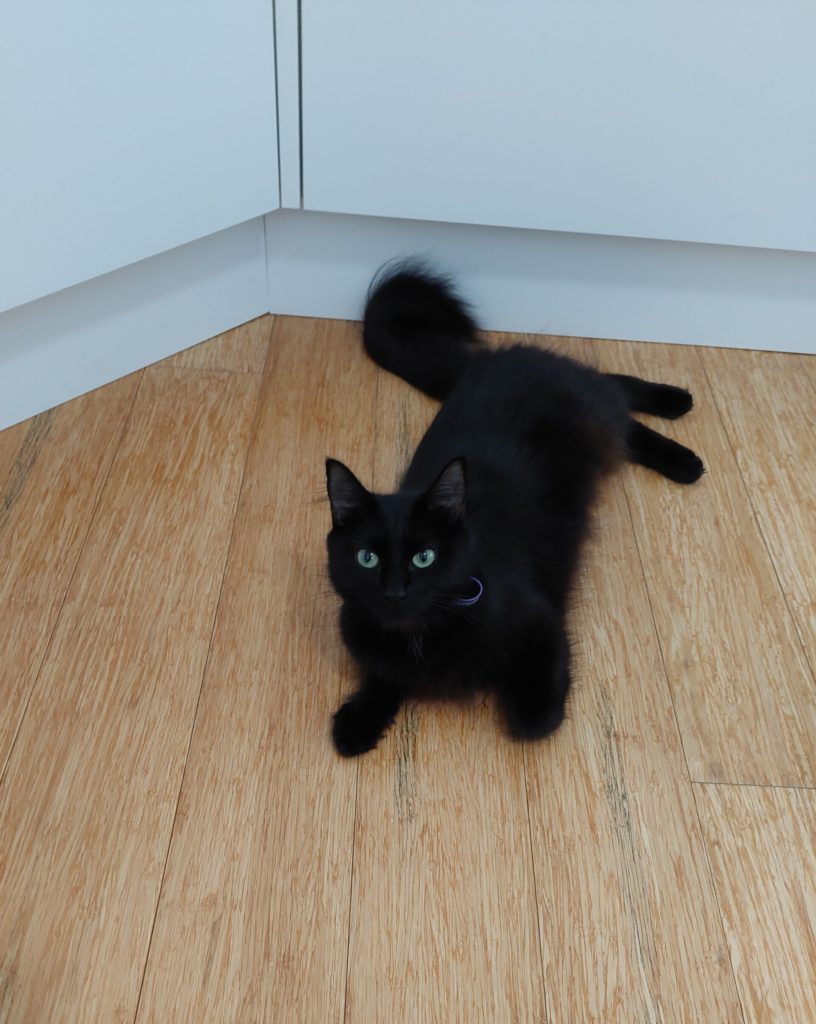 Cindi – the sweet princess – on hold
Back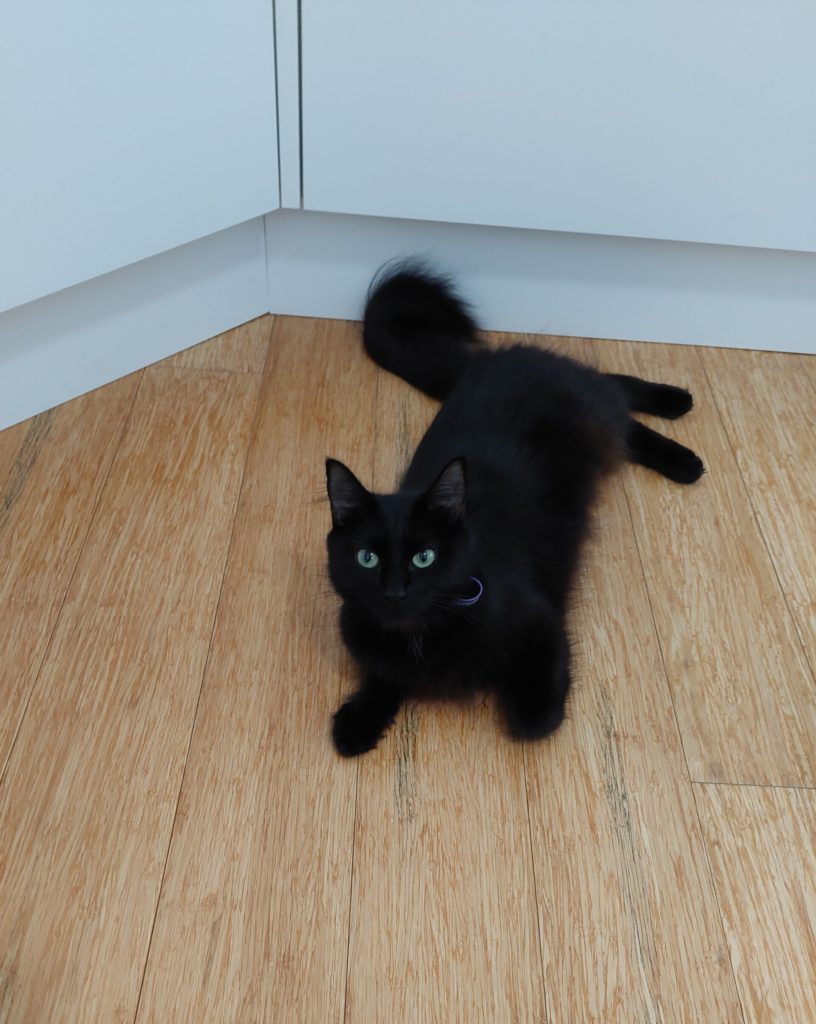 Cindi – the sweet princess – on hold
Breed: DMH
Age: 5/1/2021
Sex: Female
Location: Stockton
Adoption Fee: $180
Rescue Organisation Number: R251000048
Number: C22306
Cindi – the sweet princess – on hold's Stats
Suitable as an Only Cat: Yes
Child Friendly: Yes
Cat Friendly: Yes
Dog Friendly: Unknown
Litter Trained: Yes
Activity Level: Low
Preferred Human Interaction: Enjoys human company
Level of Grooming Required: Moderate
About Cindi – the sweet princess – on hold
All About Me and My Unique Personality: Meet Cindi - the sweetest little girl. She is only young but has just weaned a litter of babies prior to her arrival here. Cindi is very gentle and friendly with humans. She loves to get pats and scratches under her chin. She is such a pretty, little thing with emerald-green eyes and the fluffiest tail held up high with a curl. Somehow she thinks she's a princess as she has that friendly, but aloof disposition. She loves to sit high on her perch looking down at her adoring subjects. When she does comes down from her perch, well yes, she will get smoochy so you may pat her. And, of course feed her. Good news is she will eat anything placed in front of her, as someone forgot to tell her that princesses can be fussy. She also doesn't mind being carried, so long as you place her down when she wants.
My Ideal Home: When Cindi first arrived, she appeared a bit aloof and disinterested in play. After a couple of weeks, wow that's changed. She is very interested in what's going on and loves to play jumps and chases with her toy bird! She loves attention and will look for different toys in her toy bucket, scooping them out to play with. As she is still young, she does get the zoomies but this only lasts 5-10 minutes. She has a very quiet purr, and talks with a cute trill, but does meow if she is looking for us. So a family would be ideal for her.
What is Known About My Background: Cindi was rescued heavily pregnant from Muswellbrook pound. She gave birth to 4 babies who are now weaned from her. Cindi has been to the vet for future-proofing, so she is now ready for her furever family to find her.
How Do I Interact with Kids, Dogs, Cats and Other Pets: Cindi didn't seem too worried about the other cats in the car while she was in transit, so we think she should be fine provided they are properly introduced. How she would interact with a dog is unknown. Cindi would be fine with older children who understand when she wants to be set down.
Note for carer:
Simply hover over the image gallery below and click the pencil EDIT icon  

  Add your photos to the gallery at the top. You can drag and drop to re-arrange order. No need to change any settings, once they're uploaded click save.